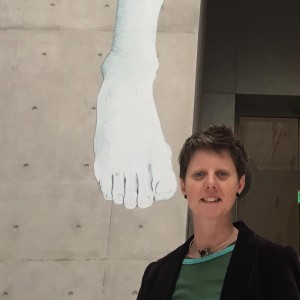 Making myself Obsolete
It's that time of the year for education in the Northern Hemisphere. A time I always reflect not only on all my student's progress but my own.
This time last year I'd just really embarked on the journey to a be a writer. To fulfil a dream. To pour myself into books to take the need for a physical me out of people's lives in order to make a difference. Everyone has always assumed I'd set up more schools. More training. But for me, the deep changes start within the mindset of each individual. Their sense of understanding of themselves. Their potential and how to express their dreams openly which have so often been locked inside. Only when you are strong as an individual can you contribute to the world around. Hense I went on a journey to explain the art of the core to people.
Of course, I'm always still working with individuals and always will be. It's how I continue to grow, develop and learn myself. But I feel my books have the potential to help many people who may not gain access to me. Even the ones who have seem to have taken themselves to a new place through the books.
These books are the most authentic self I've ever been. And as a result, I've never felt so content as I approach the end of a cycle in one hemisphere.
It seems fitting that this year I know so many more students who are now able to read too.
Naoisé O'Reilly
June 2019

How do you feel when your life is out of balance?
What are the signs of your life being out of Balance? Here are 7 key areas to look for tells in your life. They cross all areas of your life from work to relationships. How do you react to interruptions? How do you benchmark how well you are doing in yourself? How well do you eat? What is your personal self-worth? How many people truly ask these questions of themselves?
1: The control tell: The easiest way to think about how you feel is how little it takes to tip the scales. You feel emotional, stressed, overwhelmed all the time. This can lead to an unhealthy need to control yourself or others in a desperate need to readdress the balance.
2: The interruption tell: You have a lack of tolerance and patience. The smallest things push you over the edge in an unreasonable overreaction for the level of the challenge. You can also have a lack of tolerance for noise and interruptions. Do you lose it with people in your work or home environment easily?
3: Looking outside tell: There is a constant feeling of being overwhelmed and not knowing where or how to start tasks. Do you always feel as if there is a task hanging over you? You can find it very hard to know what others expect from you. You find yourself constantly seeking validation from others to see if you are doing well enough. You can find your perfectionism crippling. Unable to start tasks in case they are not done well enough.
4: Fitness and diet tell: You either don't do enough exercise or become obsessed with too much. You control your food and don't have good sleeping patterns. You are always tired and can't get out of bed in the mornings. You wonder "what does sunrise look like" - you never see it! The alarm goes off 10 times in the mornings.
5: The wrong key tell: You feel displaced and opportunities don't seem to arrive or never quite fit to work out. You are always blaming fate. The wrong set of circumstances for you. Besides not being promoted in jobs you can find that you are endlessly looking for a new fit, you never quite settle anywhere. You are constantly upskilling to feel whole. Will the next course fill the void?
6: Relationship tell: You can suddenly withdraw from people and relationships. Ending relationships suddenly without clear thought. Have you stopped talking to your family? Do you seem to have displaced friends from your life recently? Do you just feel disconnected from everyone around you?
7: The searching tell: You are constantly searching to fit in and belong somewhere. Never found anyone that truly gets you. This can lead to an obsession in self-analysis. What's wrong with me? This can become a serial self-help or development search. Do you join many different groups and never stick at any one of them for any length of time?
If these are the tells what are the fixes? How do you counterbalance yourself? There are three simple factors;
1: You need to understand your strengths and weaknesses.
2: You need to find a way to express what it really is you want to achieve in life. Set goals.
3: You need to know how to fulfill your dreams or the steps to make them happen. Try to create a roadmap of realistic steps to these goals for yourself.
Why do the people who come to me crave more balance in their lives? Many people would assume that the aspirations are materialistic. The goals of a new car, a bigger house or to earn more money. It's not that many of these achievements do not happen with greater balance but generally there are 7 key mindsets that people seek.
These are;
1: Happiness is the most important element.
2: Confidence is also a top priority.
3: People strive for self-worth.
4: Respect is huge, both at home and in the workplace.
5: Greater work-life balance. To not always feel tired and jaded.
6: Quality time to spend with the people who matter in their lives and for the other interests in life.
7: Better relationships with partners, children, family and work colleagues.
Everyone that comes to me uses the phrase to me that "they are at crossroads in their life". They want me to siphon their dreams out of them, that have often been forgotten along the way. But most importantly they want a roadmap of how to get to where they want to be, "I now have a way of moving forward to achieve what I am capable of in life and doing what will make me happier". I always say start with steps. No matter how small they are steps in the right direction. Take control in a positive way. I don't ever tell anyone anything that they don't tell me already knew inside themselves, "Dr. O'Reilly has helped to bring together feelings, thoughts, and plans that have been floating around in my head for some time".
Feature in Family Friendly HQ
Over the years I have read a few books since I started on my own journey that has really helped, been profound or I have found in some way deeply grounding. I guess when we can truly relate to someone else it's hugely helpful for our own journey. I think this is why I study so many biographies of pioneering people.
This book on Pina Bausch has been eagerly awaited by me since I went to see the 3D film Pina a number of times in the last few years.
Pina Bausch: Dance Can be Virtually Everything
by Marion Mayer, Penny Black (Translation)
So what do I relate to in Pina that has been so profoundly helpful for me? Firstly, her work at times can be quite challenging for the audience she had a deep desire to show very complex difficult themes in humans such as humiliation. I can often read humiliation on people as tattoos. It's one of the most damaging aspects of education. There is a sense of her taking in vast arrays of human interactions to honestly reveal them. It's all condensed and presented easily to people for them to absorb. She was fascinated not only by the complexities of emotions but the contradictions within people. I have whole notebooks of these contractions as they determine the needs.
Mostly I was delighted to understand that she disliked labels and never wanted to explain her work to anyone. I personally hate talking about my work. I loathe that question; "what do you do?". She wanted each person to take their own interpretation and experience for themselves. In the same way, I struggle to explain to people what I'm going to do working with them and everyone describes it as a personal journey in the end.
What struck me when I went to the see the film was the interviews with the dancers who said phrases such as " I never had the words to express myself before I met Pina". I think expression is possibly one of the most key elements on the planet for me.
There was a sense for me in watching and reading about Pina that she was frustrated, bored and couldn't find a channel for her thoughts and ideas. This was when she started to "make something for herself". She sought a new language, "a new set of vocabulary". I guess I felt identical when I started my own school. I'd done so much time in everyone else mould of education and I couldn't find a way to truly express what I wanted to achieve from within the system so I made a school.
Most of all I love the way she worked with her team of dancers. She started everything with questions. She revelled in difference. She wanted to look right into people and see something that made her curious about them. This approach of questions and x-ray stare will be familiar to anyone who's worked with me.
Her team was completely international and the universal themes in the work brought by this mix of people could transcend across the globe. Pina says " You have to care for them and very slowly allow them to grow. Which requires huge mutual trust". There are so few people who have this core of strength within themselves that they can give others freedom to grow. People's insecurities all too often cause them to need to control others. A huge dilemma within the conventional education models.
Pina developed work with people. It was a process that I find I can truly relate too. It's often hard for people to hear that I construct what I will do with them as the sessions develop. It's clear to me always where we need to go. Pina didn't start at the beginning of the work either. Which I can also completely relate too. I always keep the end goal in mind. That is what we are working back from.
Pina understood the importance of research and learning by working with international people. She talks about not being a tourist but having the opportunity to work within different cultures. This was also the reason I took such a huge step in closing my school. I didn't want to become localised. I knew it was important to have the knowledge that working internationally with people would bring to me.
Pina seems to have been acutely aware of the differences of working with Men and Women. I create completely different sessions for both genders and see great differences as developing children too. I think the furthest we have really got into this understanding in the education system is whether to put them together or not.
Pina had a great understanding of what an audience needed to relate to a piece. She knew that the what was being conveyed would be universally understood if they had seen something honest, true and quite exposing from the dancers themselves. This is something I really struggle to explain to people. How can you make a person you haven't worked with yet understand that through trust, respect and a well-crafted journey that they will own their experiences more deeply?
One of the reasons I read biographies is to understand the importance of having the courage to follow your own ideas, ways of thinking, ways of seeing the world. But Pina also followed her intuition and dreams which I totally relate to too.
Of course, there are simple similarities I relate to too such as the need to work independently to think up new ideas, often late at night. The fact that she was described as horrendously organised! The fact that it's almost impossible to separate out the work and person life. All these speak of a person that I would have loved to have known in person.
Ironically, The challenge for me is to find a way to express what I do in a way that allows others to experience it. That I don't have the outlet or forum of a stage to create this is somewhat of a challenge. Similar to Pina I don't like labels and I don't want to explain everything. I want others to feel something different, more balanced that they can take on board for themselves. Ownership of your own expression is very important for me.
Pina Bausch created a legacy in an archive of work and a foundation. Every prop or piece of scenery was saved from her shows even as she was developing her works. She set out precisely what she wanted to belong in the archive and how she even wanted to see it structured.
It's clear to me that I need a foundation for my work long term. Not for the monitory reasons that I've been encouraged to have one in the past but for the set guidelines on how my methods should be used for other generations. A protection to the integrity of the work.
I deeply grateful to Marion Mayer & Penny Black (translator) for the long anticipated book.
Naoisé O'Reilly
INFJ's feel very misunderstood growing up. In fact, it is as if you don't grow out of that teenage phase. The language patterns of INFJ children tend to stand out from the crowd. They talk about goals. They use phrases such as legacy and infinity. It's a little like listening to a buzz light year.
They are often mistrusted by their peers due to their vast insights and how much they can see is going on with the people around them. They can be seen to be too serious, intense and wishing to get to close to people. Others around them lack the adult maturity to want to know people as deeply. Often the actions of INFJ people are misinterpreted as more than friendship.
INFJ's want to do more in the world. They find it very hard to pick a job. They just know they want to make changes wherever they go. I'm reminded of the career advice in Harry Potter's Hogwarts. Hermione can't find a "job" she wants amongst all the leaflets. She wants to do more such as taking her elf welfare  rights further.
All this not fitting in leaves INFJ's open to being bullied, not only by their peers, but by those adults that should be helping them to develop. To be bullied is a common theme amongst INFJ's.
I think many find solace in some books. I found this hard personally because I didn't read at an early age and couldn't read books to match my age.
Many INFJ's have been leant a book by someone and that turns out to be a profound turning point or they finally meet someone else such as themselves. It's like a massive eureka moment.
It's always been a big question as to why those who should be helping us to grow end up thwarting us instead. I thought first of all that this was just my misfortune as a result of my dyslexia. It was often felt that I was trying to do more and go beyond where I should be. For example, my memory of my first day of secondary school was a public row in front of my whole English class with the remedial teacher as I refused to leave honours English for "veggie" English class. But by then I had decided I was going to university and honours English was a requirement.Personally, the two things I always gravitate back to are Fannie Flagg books and Harry Potter. Harry Potter is one of the few fictional stories that contains INFJ characters.
I guess it is odd for a 12-year-old to know what they want to do and to stand up for it? Or to know what the university requirements were, especially since I would be the first in my family to continue in education. Or maybe to feel that even though I had not read a book yet by myself that I didn't feel that still nothing was beyond me?
I guess INFJ's suffer from the idea that the pupil has grown bigger than the teacher. Hence, it is very important to me that you can never grow to "big" or too successful in all the people that we mentor.
Jealousy seems to be a feature that is directed towards INFJ people.  This is very hard to comprehend as it is not an element that we ever posses ourselves. But all of the INFJ people that I know suffer from large quantities of jealousy and bullying from other people, especially earlier in life before they learn to pick their friends more carefully. We tend to be so accommodating to other people and have the ability to step into their shoes and show such empathy that we can be left feeling when we are younger that we are at fault. We learn to be more self-preserving as we grow older. It's like we learn that we can't fix or save everyone.
We have boundless energy which can either set people off seeming too intense and hyper. Where many others will walk across the room to find out what it is that is drawing them to you. Many of our clients talk about our energy. When other INFJ people find each other it tends to be a little like a honing beacon. We also seem to posses piercing eyes. Often blue in colour.
22 seems to be a very pivotal age for us. I've come to imagine it as not a butterfly but a rather energetic creature emerges in full to take on the world and make our unique impact.
Dr. Naoisé O'Reilly,
February 2015.
The founder of personality understanding was Carl Jung who first wrote about his findings in 1921. However, his work had one serious limitation. As he was a trained psychologist he mainly had access to people that were perceived to have serious psychosis problems. His work was based on finding a new balance for these people rather than a balance for the everyday person who doesn't find their way to a psychotherapist.
Isabel Myers took up the challenge in 1942 to help "ordinary, healthy, normal people understand that it is alright to be unique individuals." She could see the implications in everyday life, careers and relationships with those around you. Her daughter, Isabel Briggs Myers, wrote in 1980 - "I hope parents, teachers, students, counsellors, clinicians, clergy - and all others who are concerned with the realization of human potential - may find a rationale for many of the personality differences they encounter in their work or must deal with in their private lives."
Nowadays, the test is used by a vast array of big corporations to fit you into a box and try to predict how well you will do a particular job. This was not the purpose of the empowerment and awareness test. It was not to determine your path in life or what box you go into. In the same way Alfred Binet created the I.Q. Test to help see how to better accommodate students - not to determine their capabilities for life.
We have gone beyond the simple factors that people have obsessed over who you should be but rather than the factors that help people to be the most balanced form of themselves. Which, ironically, is what Jung was striving for when he first worked with his patients in the 1920's. This balanced form of yourself allows you to be successful at everything in record breaking times.
We firstly started off applying our new methods to students with learning difficulties - why are no two dyslexic children able to get the same results? Why does one find the whole school experience so difficult and not the other? Why are so many people of a particular personality type diagnosed with Asperger's Syndrome? Why do some people with written expression issues bully others? Why do some students need all the steps explained while others find their own ways?
We now have a more extensive profiling method, Purple Profiling, that takes more factors into account including the ways in which we process information. Another area that Katherine Briggs was keen for people to have an understanding and realization of. We understand the developmental time scale and how generational factors affect long term patterns. We have ended up with a system that is like psychoanalysis and counselling on speed. The results are not only rapid, but more importantly, sustainable. They have been described as 'flicking a switch.' We are not changing people. I don't need anyone to be less dyslexic or more sociable for success.
The methods have now been applied to all areas of life, business and sports as well as education. Across a span of ages, backgrounds, sports and industry sectors.
It has been so important to continue to build on the foundations of this work, especially as we have been continually written off by people in life. My own psychologist report at 16 told me that "it was beyond my status to go to college" because of my severe dyslexia. Interestingly, all of the people who have seriously added to this method, and not in a way to just be used by corporations to fit people into boxes, have themselves all been INFJ. The rarest MBTI personality type. It is as if in being so different from others that they have strove to add to the understanding of that difference in the world around them.
Dr. Naoisé O'Reilly,
February 3rd 2015.
100 Years of Psychology Redefined by European Scientific Doctor
(Extracts from Dr. O'Reilly In Conversation with Marie O'Riordan - November 14th 2014).
Opening with "My dream is to make the world a better place which means embracing academia and scientific research," Dr. Naoisé O'Reilly outlined how she is doing just that.
"In 6 years spent in a vacuum quietly developing psychological success systems, I took the chalice of work by Carl Jung, Isabel Briggs Myers/Katharine Cook Briggs, David Keirsey and Maria Montessori, further developing it into the ground breaking system, Purple Success®, I have categorized people in new ways, not simply based on who they are and their temperaments.  Jung and Myers/Briggs obsessed over who we are.  I, on the other hand, obsess over who people need to be - the best of themselves for the betterment of all mankind - categorizing them based on how quickly they can obtain their desired results and the environment needed to achieve this.
"Surprisingly, Marie O'Riordan and I are only the 4th group to impact specific areas of psychology in a century which makes it very difficult to explain exactly what we do as we have rewritten a hundred years of psychology", Dr. O'Reilly added.
"My aim when we started was to take literacy and intelligence out of the same sentence.  You see, people can't believe that, although I couldn't stand up and read aloud to you, I have attained the academic results I have.  This is why I call myself an Expression Developist™, having discovered a way to express myself so the world finally takes me seriously.  Thankfully, Marie can read and talk for days!"
"I'm often asked how our work differs from that of other pioneers.  Simply put, our methods produce results fast, we concentrate on each client's individuality rather than them functioning as a cog in a system and we build up each person to work at higher levels than they imagined possible, usually independent of large organizations."
"Our aim for our clients is 'superhero' levels of success, becoming top in their fields at rocket speed.  We are totally inclusive, our clients ranging in age from babies to those in their 70s and we don't care whether someone's had several marriages or careers, or never been able to read, write or even talk.  Our methods work with everyone."
"When asked what I do, I worry my answer might sound portentous but, although I'm not one to dominate conversations, when I answer there's always a genuine interest in finding out even more about psychology."
"I have developed unique new profiling methods, applicable not just to personality types but also to differing learning styles, to understand how people process information from the world around them and how they need to think.  These are distinct ways of viewing life events and timelines in order to break negative patterns, not just in their lifetime, but right across generational blueprints, which is another reason why this body of research is unparalleled."
Dr. O'Reilly continued, "I now fully understand how humans develop as people.  Interestingly, our work over the last 6 years has freed clients from the stifling structure and behaviour patterns of others, enabling them to grow and build on what has happened in their families and environments before them."
Continuing the conversation, Dr. O'Reilly added, "I was obsessed with taking an individual to success not only by understanding the individual but also the effects of everyone else around them, teaching them how to cope and succeed regardless of internal and external factors."
"The wonderful fact is that no challenge is too great.  My team and I can now teach completely illiterate children to read and write in just 4 hours.  I have lost count of the number of 'A's that have been achieved by students who, just like me, were written-off.  We flicked a switch in their heads enabling sustainable success for all."
"Marie and I create environments where everyone succeeds, whether they're teams, companies, students or teachers.  With our help, sports people have won the ultimate 'gold' at World Championships in record time, along with many more sporting titles.  Family businesses have gone from bust to making millions of dollars within days.  It doesn't matter what the goal is, it can be achieved fastest using our psychological methods."
"We have worked with thousands of people both within our custom-built facilities and all around the world.  We don't see dyslexia, ADD, ADHD, Asperger's Syndrome, audio processing disorders and so on as barriers because, with us, everyone works in their own individual optimum way.  This simply does not happen in regular systems and this is the reason why our results are truly outstanding.  We've proved our theories by discovering the keys and methods needed for individual success."
Dr. O'Reilly concluded by saying, "I see endless possibilities for the world with these methods."
Divergent is making waves in popular culture with the release of part one of the hollywood movie trilogy inspired by Veronica Roth's books.  This follows the mammoth success of The Hunger Games starring academy award winning actress Jennifer Lawrence.
There are two main themes in Divergent.  The first is that it is bad and possibly even fatal to fit into more than one aptitude.  The second major theme relates to growing away from your parents. 
In Divergent's futuristic world it is seen as threatening to fit into more than one faction made up of five temperaments which are selfless, peaceful, honest, brave and knowledgeable.  It is difficult to compare this directly to personality theory as it is generally regarded that there are in fact sixteen types of people in the real world.
However, this does compare to our four defined learning styles which are the ways that people take in information from the world.  Our four categories of psychological profiling methods include auditory, visual, practical and kinesthetic.
All of the students we work with that do not fit in a box and struggle in school have what we call multiplicity.  This means, like in Divergent, they have all four aptitudes.  They are quite often overwhelmed by the amount of information they absorb from all environments.  Multiplicity is what people commonly see as "clever" and "intelligent."  All of our ideas of cleverness and intelligence come from people who can absorb ideas quickly and have a multitude of interests.  This is where we break away from the norm.
Multiplicity is drilled out of children in school by age fifteen.  Only a very small percentage of the older students we meet have still retained their natural multiplicity.  They are quite often seen as "freaks."  Some of them were very heavily medicated before working with us for just having too much energy or being too "distracted."
In the film Divergent the main character takes an aptitude test at the age of sixteen.  This is true to school life.  There have been some pretty hilarious conversations within our team about what they were told at sixteen.  The Senior D.N.A. Geneticist on our team was told at sixteen that he would never be any good a science.
This brings us to the second main theme in the film and the challenges the main character experiences when she realizes that she cannot follow her family.  She does not easily fit into their faction and this is a real life experience for many of our students.  Children really struggle when in their teenage years they appear to have nothing in common with their family and parents don't understand them.
In many cases the students we work with have just simply skipped a generation in aptitudes and personality.  It is quite often revealed that they are much more like their grandparents and great grandparents.  A mother or father can feel that their children have nothing in common with them and this can also be the case in partnerships where there are children from different relationships.
We work with adult clients in the business world in their late thirties too who had struggled to find their path in life.  Having attempted the career path of their parents they have not fitted in.  They quite often do not feel any real support or understanding from home about who they really are.
The good news is that it is perfectly alright to be divergent and movies like this can only help to shine a positive light on psychological profiling and our ongoing research in the area of personality types and achievement.  Anyone who works in personality theory does so because they have an overwhelming desire to help people find out who they really are and wish to help them to succeed.
Dr. Naoisé O'Reilly & Marie O'Riordan